Our annual pancake breakfast is fast approaching (Dec. 21).  Forms went out last week to ask you to tell us how many family members will be joining us.  Due to limited space (we are growing!) we have limited family to no more than 4 members.
Santa will also be here to take pictures with your children.  This will be happening down by the library.  A schedule of when the students will be eating will be sent home soon.  Thank you to the Knights of Columbus for making the pancakes on this day.  
We are having our annual holiday concert on December 18th.  Matinee at 1:30 and we would appreciate parents with small children come at this time.  A night performance starts at 6:30 – doors open at 6 PM.  Our wonderful PAC will be selling raffle tickets to win the chance to sit on a couch at the front of the gym.  When you come,  please notice the set of new choral risers we have at the front of the gym.  This set of risers is due to the generosity of the PAC.  One more reason to volunteer!!!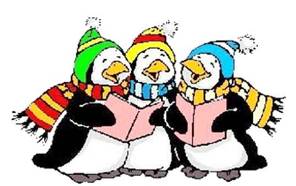 Our assembly is November 9th at 10:40 – all student who are Cadets, Scouts, Brownies etc. are more than welcome to wear their uniforms.  We will have an active member of the Navy speaking,  Elder Chipps opening the assembly,  the choir singing and students providing a presentation.  This is a wonderful way to remind our children what a great country we live in and what it took to make it that way.  
 wear is here. Go to the following link to purchase items.  We also have paper copies of the order form in the office.
https://ca.crowdblink.com/?event=51
Start saving your cans and bottles for Sunday Nov. 4th for our bottle drive.  We are in need of volunteers so if you can help please email savoryfundraising@gmail.com to let our PAC know.
Come Get Your Spook On at
🎃Savory's Halloween Howl!🎃
All Savory Families are invited to attend our Halloween Dance on Thursday, October 25th from 5:30-7:30 *in the gym.
Tickets to this event are on sale now!
$5.00 per person or $20.00 per family (4-6 members)
Your ticket includes a chance at our fun prize draw!
(One entry per ticket sold, 10 prizes will be drawn)
You can order your tickets online at https://ca.crowdblink.com/?event=49
This year the District will be implementing standard post-disaster reunification procedures, and all elementary schools will be practicing an Emergency Reunification Drill. Please save the date for Thursday April 11th!
This is the day for Savory's drill and I encourage you to join the staff and practice your own family emergency plan with the school.
Want to know more? On Wednesday Sept. 12th, 6:30 – 7: 30 pm, the District will be hosting a Workshop on Emergency Planning. This event will be held at John Stubbs Memorial School and you can find more information at the link below:
SD62 Emergency Planning Workshop
In addition to the workshop, the District Coordinator for these drills will be at the school's meet the teacher night on Wednesday September 20th, to explain the emergency reunification process, and answer any questions on the new Student(s) Emergency Release Form, and the reunification drill.
Come and join us for a BBQ, sponsored on by the PAC on Sept. 20th starting at 5:30.  The staff will be available to meet from 6- 6:30 and we will hosting a workshop on the parent's role in an emergency between 6:30 and 7.  We are looking forward to seeing you there.
School start at 8:45 AM on September 4th and we are looking forward to seeing all of you again.  I hope you had a wonderful summer.  This is a reminder that the first day of school is a 1/2 day ending at 11:45 AM.