Welcome to Savory's Library
At Savory Elementary we have over 9000 books in our wonderful collection!  Every class visits the library for a literacy lesson and book exchange.
Mrs. Panton is the Teacher-Librarian at Savory.  She works on Tuesdays/Thursdays at our school and Monday/Wednesday at John Muir Elementary.  Ms. Danica Fruttarol is our school's library assistant.
Book bags have been provided for each student to help keep books clean for the journey between home and school.  Depending on the grade, students can sign out 1-4 books each week.
Mrs. Panton can be contacted at spanton@sd62.bc.ca
Here is a link to our Library webpage!  https://suepanton.wixsite.com/mysite-1
Digital Resources
Our school has purchased online resources for students, teachers and parents to access and use for learning. There's a variety of resources to meet all learners needs. These include books, videos, pictures, oral stories and research functions.
World Book Online:

EBSCO Host:

Know BC:

Media Smarts: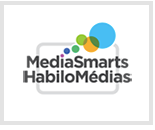 Passport to the Internet:

   Teacher Go Here