We are still short a few volunteers to keep the book fair open all the time.  If you have an hour please sign up on the timetable outside the library.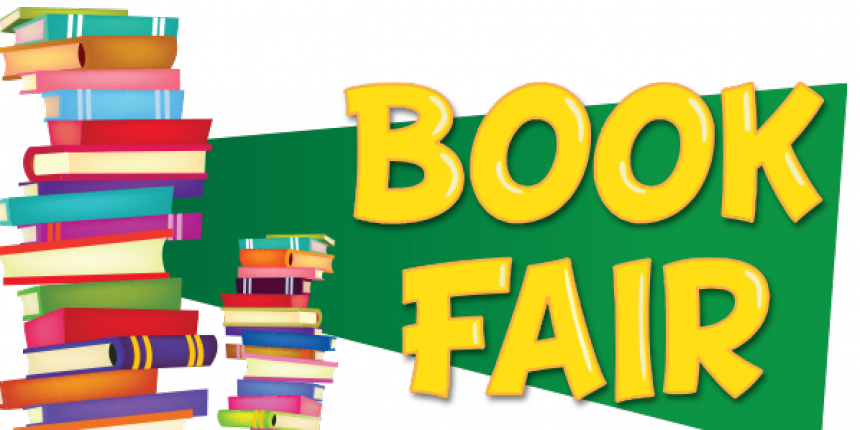 School bus registration for the 2019/20 school year opens at 9 a.m. on Friday, April 12!
(This is for school bussing starting in September)
Many of our buses and routes fill quickly. Please register close to opening so that you get a spot!
As in previous years, we will be using the School Cash Online system for school bus registration. Registration is of course, free for families.
Community involvement in the education system is key to our success as a progressive and collaborative learning community. We want to be sure we are communicating with our parents and community in the best way possible.
Complete this survey by Monday, March 18 for your chance to win one of four $25 gift cards to Indigo books. Click on the image or the link below to start the survey.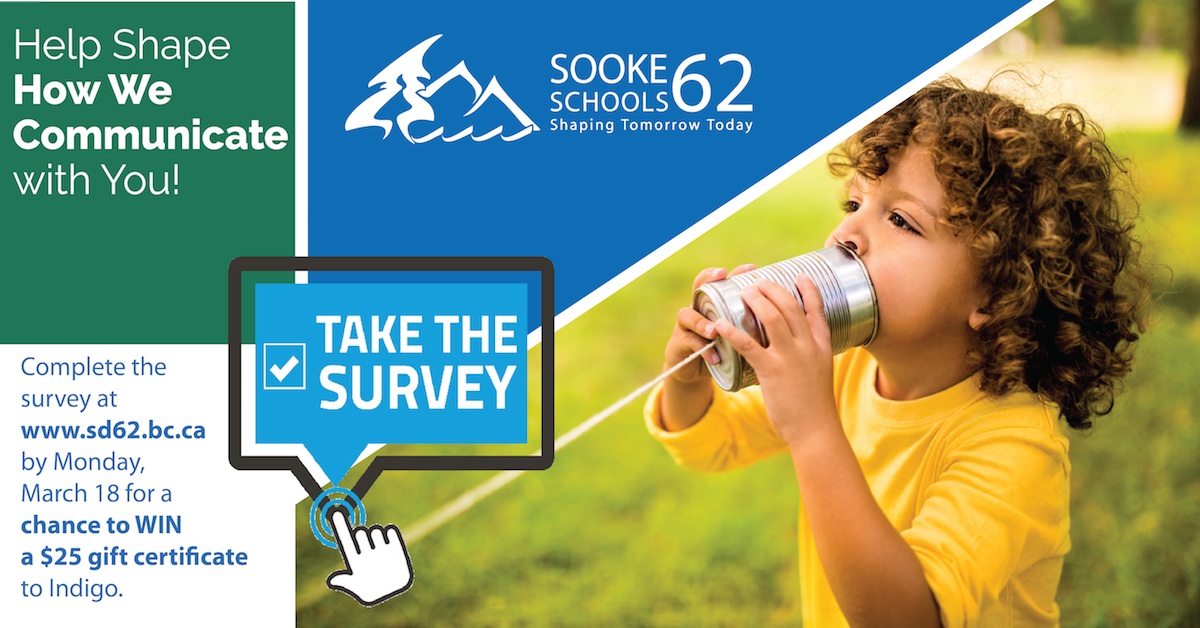 https://www.surveymonkey.com/r/SD62communications
We will be having a emergency release drill on April 11.   We will be sending out information closer to the event via our online Messenger email.  Please put aside this date to participate.
Reports will be sent home on March 14th and our March break is from the 16th of March to the 31st.   See you back here on April 1st (no fooling!)
Please visit this site for information about the Momo challenge.  This website has many free resources for parents.
Island Health – Information for Students and Families
With the outbreak of measles in Vancouver, BC, families may be wondering what steps they can take to protect themselves from measles. Vaccination is the best method of protection. All school-age children and adults born in 1970 or later should have 2 doses of MMR vaccine for full protection. Most people born before 1970 are immune to measles because of past exposure or disease.
Please take some time to check your vaccination records to see if you or your children need additional vaccination. Vaccination is available from physicians, pharmacists (for adults and children over 5 years), and public health units (for children). Call ahead to your healthcare provider to ensure that MMR is available at your appointment.
If you have any questions or would like more information about measles and MMR vaccine, please visit healthlinkbc.ca and immunizebc.ca.
Because of the the snow our movie night has been moved to Feb. 28th – same time and place – see you there
Please listen to the radio or check out the School District website for up to date info on school closures.  http://www.sd62.bc.ca/
Do you have a plan if school gets closed during the day or you cannot get to your child at the end of the day?  Don't forget to let your child know what your plan is.
Your feedback is wanted: Draft SD62 calendars for 2019-2022
The school district has posted draft calendars for the next three years. Please provide any feedback you might have to info@sd62.bc.ca. Feedback will be open until Friday, February 22, 2019. The SD62 Board of Education must submit a Board-approved calendar to the government by the end of March.
Check out the calendars here: http://www.sd62.bc.ca/schools/calendar/
Do you need help with parenting or behaviour support?  Here are some workshops for you…