With sun coming don't forget to be sun smart.
Students will be travelling around our school yard participating in stations/events in the morning and will be joining in a tug of war in the afternoon.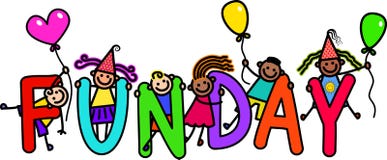 Our last day of school is June 27th and is a full day of school.   Please join us for our year end assembly at 9 AM.  
Join at Aylard Farm on Wednesday June 19th.  Information will be coming home in the next couple of days. 
Dear Parents / Guardians,
As shared with you earlier in the school year, our district was selected as part of the Ministry of Education's Student Reporting Policy Pilot. In Sooke School District, our schools have implemented the reporting pilot in a variety of ways in many of our Kindergarten to Grade 8 classes. During this pilot year you may have seen several formats used by educators across our district to communicate student learning to you. Some of these formats include:
• Standard report card for students in Kindergarten-Grade 8 (status quo);
• Use of the new proficiency scale on a standard-looking reporting, using the new language: emerging; developing; proficient; and extending;
• Paper-based Points of Progress that have been sent home at intervals throughout the year and use the new proficiency scale language;
• Digital portfolios, such as FreshGrade;
• Paper-based portfolios with written feedback.
As part of our involvement in the reporting pilot, we will continue to provide feedback to the Ministry of Education. Please take a couple minutes to complete this short anonymous survey related to student learning in Sooke School District. Please click below or type this into your browser: https://forms.gle/23TYoq7wUB47fv9ZA
Take the survey now
The survey will close at midnight on Sunday, June 16.
In Sooke School District, and across the province, we are working hard to shift instruction that focuses on competencies such as critical thinking, creativity, communication, collaboration and personal and social responsibility. Assessment practices also are shifting to align with this redesigned curriculum.
The changes you may have seen are consistent with the British Columbia curriculum and assessment practices, as detailed in the BC Curriculum https://curriculum.gov.bc.ca/.
The input you provide will support both the Ministry of Education and our district shift towards providing communication on your child's learning that is meaningful, timely and follows the principles of quality assessment (https://curriculum.gov.bc.ca/assessment-info).
As with all learning, open communication between all partners is critical for success. We welcome your thoughts as we work together. Please connect with your principal or teacher if you would like to share your ideas.
Sincerely,
Paul Block
Associate Superintendent
The fun fair is almost here!  We need volunteers.  Please sign up by the office to help make this event great!
May 5-11 is emergency preparedness week. Here is a great resource.  Please copy and paste this for more info.
https://www2.gov.bc.ca/gov/content/safety/emergency-preparedness-response-recovery/preparedbc
We are still short a few volunteers to keep the book fair open all the time.  If you have an hour please sign up on the timetable outside the library.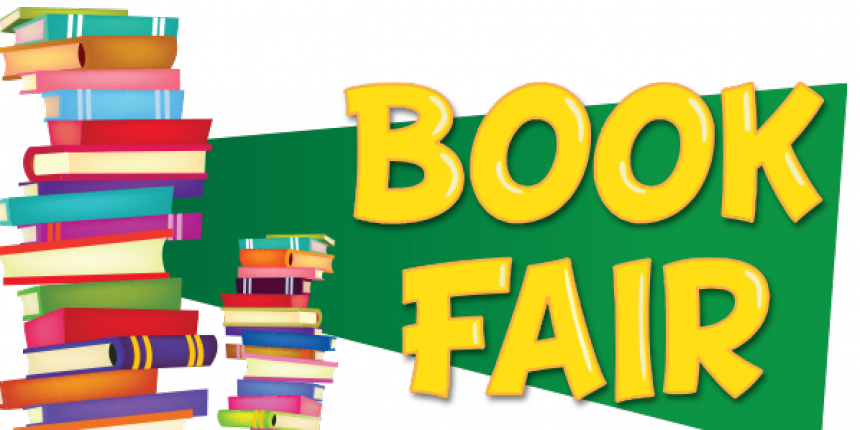 School bus registration for the 2019/20 school year opens at 9 a.m. on Friday, April 12!
(This is for school bussing starting in September)
Many of our buses and routes fill quickly. Please register close to opening so that you get a spot!
As in previous years, we will be using the School Cash Online system for school bus registration. Registration is of course, free for families.
Community involvement in the education system is key to our success as a progressive and collaborative learning community. We want to be sure we are communicating with our parents and community in the best way possible.
Complete this survey by Monday, March 18 for your chance to win one of four $25 gift cards to Indigo books. Click on the image or the link below to start the survey.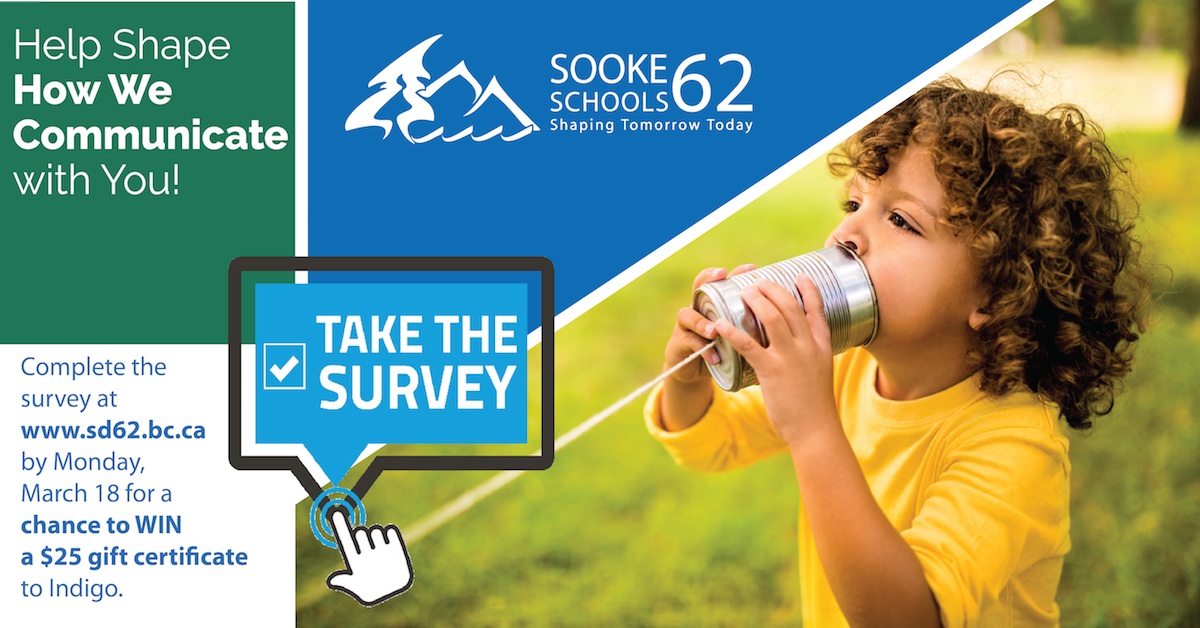 https://www.surveymonkey.com/r/SD62communications
We will be having a emergency release drill on April 11.   We will be sending out information closer to the event via our online Messenger email.  Please put aside this date to participate.