Welcome to Savory's Library
Savory library is open for book exchange on a weekly basis.
The students are expected to return their borrowed book each week in order to take out another one. We are in the process of making the library more student friendly and culling books so we can add to our collection.
Digital Resources
Our school has purchased online resources for students, teachers and parents to access and use for learning. There's a variety of resources to meet all learners needs. These include books, videos, pictures, oral stories and research functions.
World Book Online:

EBSCO Host:

Know BC:

Media Smarts: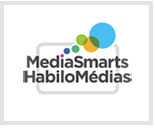 Passport to the Internet:

   Teacher Go Here